Linnea Gandhi and Emily Hu, both PhD students in Wharton's Operations, Information and Decisions Department (OIDD), have received AAW funding for their work at the CSSLab.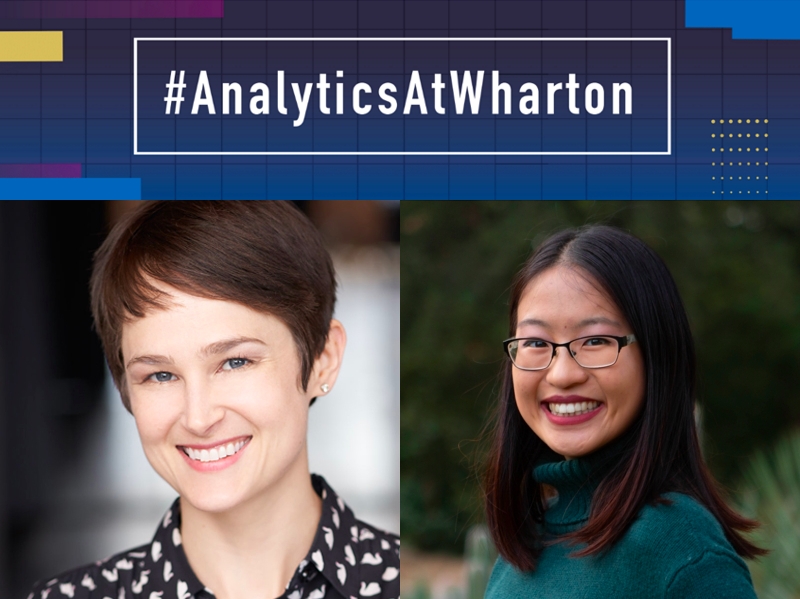 Pictured: Linnea Gandhi (left) and Emily Hu (right) sparked interest and excitement in Wharton's faculty advisory committee with their 2022 funding proposals for ongoing CSSLab research.
Rounding out a fruitful year for research funding at the CSSLab, PhD student researchers Linnea Gandhi and Emily Hu each submitted successful grant proposals to Analytics at Wharton for their ongoing research on team dynamics. Both are students in Wharton's Operations, Information and Decisions Department (OIDD) and work under the guidance of CSSLab director Duncan Watts.
Analytics at Wharton (AAW) unites the School's trail-blazing teaching, research, and industry engagement initiatives that use data to improve decision-making and generate actionable business insights. Led by Eric T. Bradlow, Vice Dean of Analytics, the K.P Chao Professor and Professor of Marketing, Economics, Education, and Statistics, chair of Wharton's Marketing Department, and co-founder of Wharton Customer Analytics, AAW supports new work in areas such as sports, healthcare, artificial intelligence, and network analytics.
Linnea and Emily's projects build off of the CSSLab's High-Throughput Experiments on Ground Dynamics, an effort to usher in a new class of scientific advances in our understanding of collective social phenomena.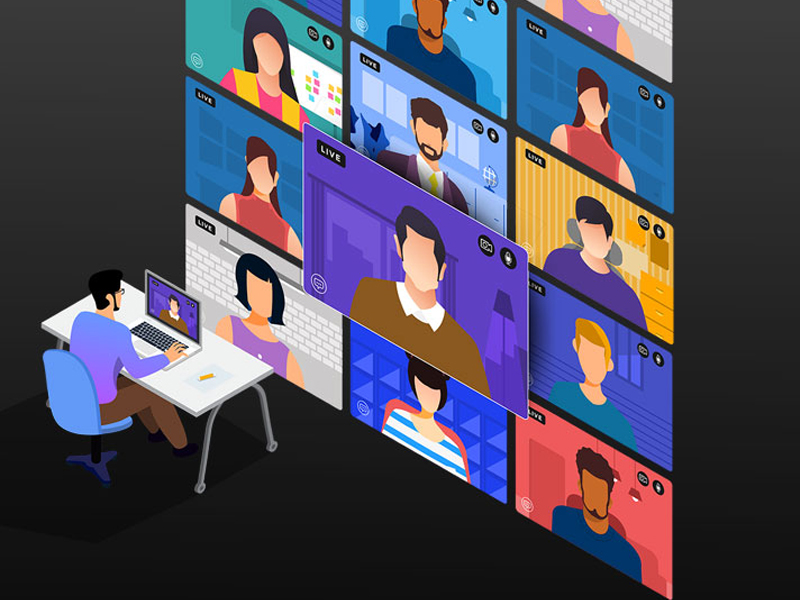 Related: High-Throughput Experiments on Group Dynamics
The High-Throughput Virtual Lab Project pursues an ambitious path to facilitate a new class of scientific advances in our understanding of collective social phenomena.
Roadmap to a Better Team: A Solution-Oriented Understanding of Team Processes
Earning $20,832 in AAW funding, Emily Hu's research proposes to empirically test a wide range of causal pathways that impact team performance. Effectively, her team will "horse race" different theories against each other to identify which ones are most predictive of team outcomes across different types of settings.
The final product will be an intelligent engine that learns which team processes are important under which circumstances. This engine will bring both theoretical value to academics and practical value to executives, managers, and other team leads. Emily envisions a mutually beneficial cycle between theory and application; through field partnerships, the engine will provide managers with insights or possible red flags; in turn, the model improves with data, refining our understanding of teams.
Building a Nudge Map: A Use Case of Research Cartography to Evolve Social Science
There is a pressing need to understand the efficacy of "nudging" — small changes to the language or layout of a choice process that, theoretically, ought to motivate better behavior. Recent critiques have rightly questioned the robustness of past findings about the average effects of nudges, while hundreds of organizations continue to invest in their blanket application. But we cannot answer "Do nudges work?" or even "Which nudges work when?" without a language to describe and make commensurable the highly heterogeneous studies in the field.
Linnea Gandhi and her team at the CSSLab are pursuing research cartography, a promising approach to build a such a language through mapping, measuring, exploiting, and exploring between-study variability. Their hope is that the resulting map allows academics and practitioners to navigate the theoretical space of nudging together, enabling a more cumulative and generative science of behavior change.
Linnea's proposal builds on her initial AAW submission accepted in March 2022. The newly approved second round of funding, amounting to $24,840, will support the nudge cartography project as it shifts from piloting to scaling in 2023.