"Half the Truth is often a great Lie."
– Benjamin Franklin
PennMAP
Penn Media Accountability Project
PennMAP is an interdisciplinary, nonpartisan research project of the Computational Social Science Lab at the University of Pennsylvania dedicated to enhancing media transparency and accountability at the scale of the entire information ecosystem.
Quantifying partisan news diets in Web and TV audiences
Evaluating the fake news problem at the scale of the information ecosystem
Measuring the news and its impact on democracy
Examining radical content consumption on YouTube
Data Dashboard: YouTube Politics
Does YouTube's video recommendation algorithm drive users towards more extreme political content?

YouTube is arguably the largest and most engaging online media consumption platform in the world. Recently, its scale has fueled concerns that YouTube users are being radicalized via a combination of biased recommendations and ostensibly apolitical "anti-woke" channels, both of which have been claimed to direct attention to radical political content.
We test this hypothesis using a representative panel of over 300,000 Americans and their individual-level browsing behavior, on and off of the YouTube platform. Learn more with our interactive data dashboard.
Misinformation in media is believed to have harmful effects on public opinion, political polarization, and ultimately democratic decision making. And yet, much remains unknown regarding the prevalence of misinformation and its effects on society.
To address this problem, PennMAP is building technology to detect patterns of bias and misinformation in media from across the political spectrum and spanning television, radio, social media, and the broader web. We will also track consumption of information via television, desktop computers, and mobile devices, as well as its effects on individual and collective beliefs and understanding.
In collaboration with our data partners, we are also building a scalable data infrastructure to ingest, process, and analyze tens of terabytes of television, radio, and web content, as well as representative panels of roughly 100,000 media consumers over several years. While our initial focus is on the U.S., our hope is to scale this infrastructure to eventually cover other countries and languages other than English.
Commitment to Use-Inspired Research
We will share our insights through publications and interactive data visualizations, and will work with various stakeholders—including journalists, policy makers, and industry partners—to implement solutions. Aside from powering our own research, our infrastructure will support other research teams, thereby accelerating the pace of knowledge accumulation and enhancing its reliability.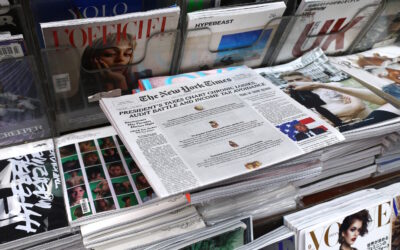 Seven years ago, in the wake of the 2016 presidential election, media analysts rushed to explain Donald Trump's victory. Misinformation was to blame, the theory went, fueled by Russian agents and carried on social networks. But as researchers, we wondered if fascination and fear over "fake news" had led people to underestimate the influence of traditional journalism outlets. After all, mainstream news organizations remain an important part of the media ecosystem—they're widely read and watched; they help set the agenda, including on social networks.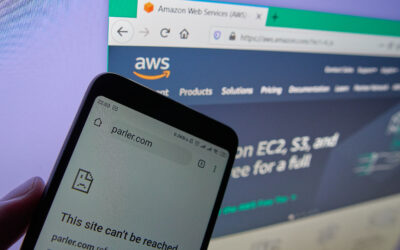 "Deplatforming" refers to the banning of individuals, communities, or entire websites that spread misinformation or hate speech. Social media platforms implement this practice to reduce harmful content, but its effectiveness is debatable.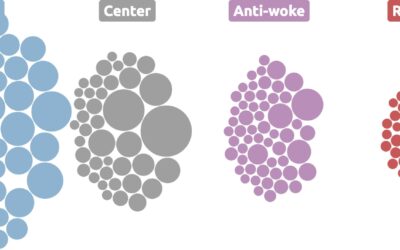 PennMAP launches the first in a series of interactive data visualizations. The new dashboard is designed to make the CSSLab's research on YouTube radicalization accessible and engaging to the general public — and, in the process, forms the first step towards revolutionizing research communication.
Duncan Watts

Stevens University Professor
Penn Integrates Knowledge Professor
Homa Hosseinmardi

Associate Research Scientist
Amir Ghasemian

Affiliate Research Scientist
Yale University
David Rothschild

Affiliate Research Scientist
Microsoft Research
Coen Needell

Pre-Doctoral Researcher
Timothy Dorr

Ph.D. in Communications
Upasana Dutta
Ph.D. in Computer and Information Science
Samar Haider

Ph.D. in Computer and Information Science
Baird Howland

Ph.D. in Communications
Sam Wolken

Ph.D. in Communications and Political Science
Duncan Watts

Stevens University Professor
Penn Integrates Knowledge Professor
Homa Hosseinmardi

Associate Research Scientist
Amir Ghasemian

Affiliate Research Scientist
Yale University
David Rothschild

Affiliate Research Scientist
Microsoft Research
Coen Needell

Pre-Doctoral Researcher
Timothy Dorr

Ph.D. in Communications
Upasana Dutta
Ph.D. in Computer and Information Science
Samar Haider

Ph.D. in Computer and Information Science
Baird Howland

Ph.D. in Communications
Sam Wolken

Ph.D. in Communications and Political Science