The Nudge Cartography project is building a tool to help policymakers, marketers, managers, and academics intelligently motivate behavior change. Meet some of the project leads and volunteers putting it all together.

A policymaker wants to motivate citizens to pay their taxes on time. A product manager wants to motivate customers to sign up for free online support. An HR professional wants to motivate employees to complete an online training. Each decides to send their respective constituents an email. What should their emails say?
Over the last decade, policymakers, practitioners, and academics have increasingly explored the use of psychologically-informed, light-touch changes to emails, text messages, processes, interfaces, physical environments and more to encourage behavior change. These are collectively termed "nudges"—typically small changes to the language or layout of a choice process that, theoretically, ought to motivate better behavior. Unfortunately, despite the rich and growing literature, it remains difficult to reliably say which nudge will work when or for whom.
Spearheaded by the CSSLab's Linnea Gandhi, a rising third-year Ph.D. in Operations, Information, & Decisions (OID) at Wharton, the Nudge Cartography project is pursuing a novel solution. It is building an interactive "nudge map" that policymakers, marketers, managers, and academics seeking to motivate behavior change can use to search for candidate nudges. Stakeholders will be able to input key features of their target behavior, population, and context, then receive a shortlist of the most relevant psychological theories with example operationalizations.
The ambitious project is built upon the contributions of the CSSLab's research staff and a team of tireless volunteers. This fall, we take a look at three major contributors to see how they fit into the research process, as well as how the Lab's work aligns with their professional trajectories.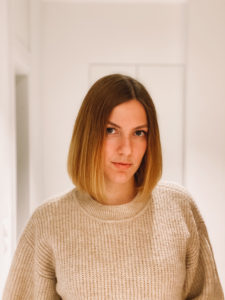 Elina Konstantinidou is a recent graduate of Penn's Master of Behavioral and Decision Sciences (MBDS) program and the Lab Studies Lead on the CSSLab's Nudge Cartography project. Elina received her Bachelor's with a double major in Neuroscience & Behavior and Economics from Columbia University, which is where her passion for behavioral science research began. Joining the MBDS program, among her top priorities were getting involved in behavioral science research and understanding when it is appropriate to use different behavioral science methodologies. The Nudge Cartography project excited her as it provided an opportunity to combine the two.
On an average day, you can find Elina designing experimental paradigms to identify which features of behavior need to be present for a nudge to be effective. The goal of her side project is to get a better understanding of the context in which nudges work and how the nuances of behavior affect a nudge's effectiveness. Through this process, she hopes to contribute to a more systematic study of behavior and to provide another perspective on the debate of whether nudges are effective. Elina and Linnea launched their first pilot study earlier in the summer.
In September, Elina will be starting a new role as Behavioral Associate at BEESY Strategy. She will still be involved with the Nudge Cartography project as Lab Studies Lead and is excited to continue her research alongside the Nudge Cartography team. Elina is looking forward to the moment she can use the
final map to inform behavioral interventions in her professional life.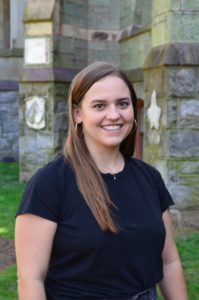 Anna Lamb is in her final semester of the Master of Behavioral and Decision Science (MBDS) program at Penn. Prior to the program, she worked in the Middle East at the intersection of behavioral science and international development. Anna received her Bachelor's with a double major in Public Policy and Middle East Studies from Duke University. She was drawn to the Nudge Cartography project because it aims to address the pain points she experienced as an applied behavioral scientist trying to navigate the research space, along with identifying interventions that would 1) likely work in a given context and 2) generate meaningful impact for stakeholders. Anna is motivated by the project's potential to transform the messy and disjointed research process into one that is more streamlined and collaborative.
Anna joined the Nudge Cartography team this summer as a Lead, where she focuses on partnering with practitioner organizations to inform the development of the Nudge Map with the work they've done in the field. You'll often find her in Zoom meetings with practitioners from around the world or hunting for case studies both on- and offline. As part of the latter task, she is working to develop efficient processes for extracting data from field partners that will eventually be summarized, coded, and finally input into the Map.
Anna will continue as a Lead "Hunter" this fall alongside Linnea, Elina, and the rest of the team. She is excited to finish the MBDS program in December, though is less excited for the looming job hunt.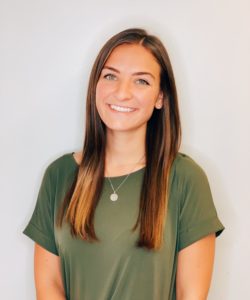 Kathryn Ambroze is a behavioral neuroscientist with experience in consumer research and methodological innovation. She earned her Bachelor's in Neuroscience and Business from Muhlenberg College and her Master's in Behavioral and Decision Sciences at the University of Pennsylvania. She currently works at HCD Research as the Manager of Behavioral and Marketing Science, focusing on methodological development and innovation applying behavioral science, neuroscience, and psychological tools to consumer and user research.
Kathryn joined the Nudge Cartography team as both a cartographer and excavator during the summer of 2022. This project's objectives excited her from the beginning; Kathryn viewed it is an opportunity to contribute to foundational research that has the potential to fundamentally change how social science research is explored. She believes that developing this user interface to be intuitive and collaborative can remove a major barrier in exploring existing literature in social sciences. The team is actively working through the pain points of developing a livable map, and Kathryn finds it empowering to dive into the current hurdles or limitations to ultimately lay strong groundwork for such an ambitious project.
As a volunteer on the project, Kathryn reviews and provides feedback on behavioral concepts referred to as taxonomies. These taxonomies are then used to categorize—or "map"—study conditions. In the "excavation" phase, volunteers like Kathryn analyze studies to extract relevant details or make note of any inconsistencies. Kathryn finds providing feedback and watching the project advance to be an extremely rewarding and educational experience, and she plans to continue to volunteer as an alumnus.
EMMA ARSEKIN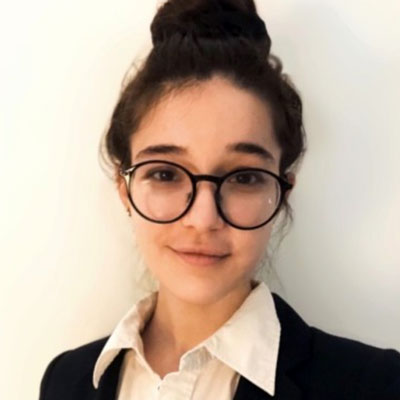 —
Communications Specialist