CSSLab affiliated researcher David Rothschild discusses PennMAP research on TV echo chambers, news consumption, and cable news confusion at PolitiFact's United Facts of America conference.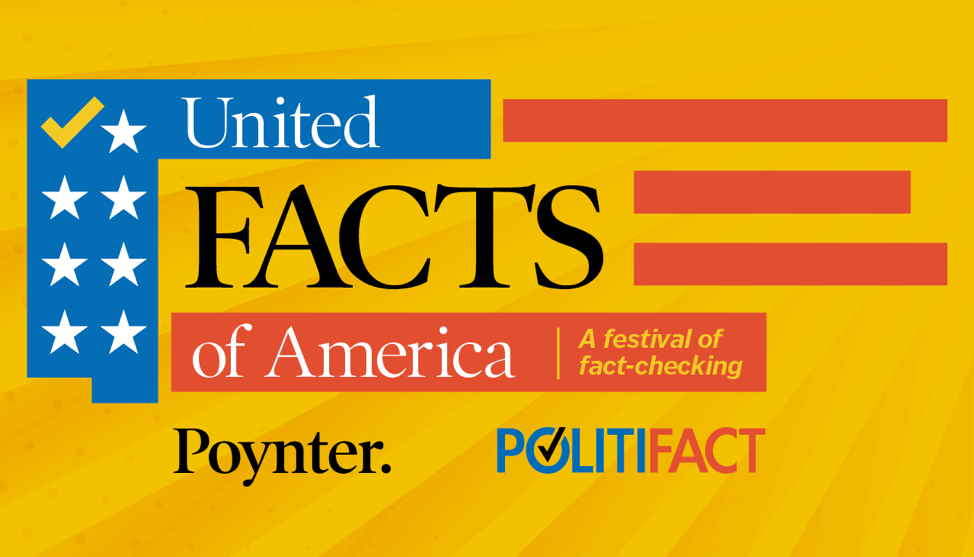 ST. PETERSBURG, Fla. (July 26, 2022) —
The nonprofit Poynter Institute and its Pulitzer Prize-winning fact-checking site PolitiFact will present the second annual "United Facts of America: A festival of fact-checking" Sept. 27-29, 2022.
The online celebration of facts will broadcast live from Washington, D.C., and feature three forward-thinking days about the role of facts in everyday American life with special focus on topics like disinformation campaigns, election security, inflation, climate change, the Jan. 6 committee hearings, gun laws and the Supreme Court.
Each day, members of Poynter and PolitiFact's teaching, reporting and executive teams will facilitate enlightening conversations to shed light on the country's most pressing issues and help voters prepare to cast their midterm votes with facts.
Diverse panels of experts and leaders representing the nation's top industries will share their unique perspectives and explore collaborative solutions for a fact-based future that support democratic process and participation.
Last year's roster of marquee speakers included notable journalists, policymakers, technologists, health care professionals and household names like CNN's chief international anchor Christiane Amanpour, White House chief medical adviser Dr. Anthony Fauci, and Sen. Mark Warner, D-Va.
This year's keynote speakers include:
Judy Woodruff, anchor and managing editor of PBS NewsHour
Jonathan Rauch, author and senior fellow at the Brookings Institution
Donie O'Sullivan, CNN correspondent covering the intersection of politics and technology
Eric Deggans, veteran media analyst and NPR's first full-time TV critic
Dr. Jack Resneck, president of the American Medical Association
PolitiFact Executive Director Aaron Sharockman and Managing Editor Katie Sanders will host the festival from Gray Television studios in Washington. The event will feature leaders of Poynter and PolitiFact's teaching, reporting and executive teams, including Poynter president Neil Brown and PolitiFact Editor-in-Chief Angie Drobnic Holan. Kaiser Health News, PolitiFact's reporting partner, is co-sponsoring the event.
Fact-checking editors from Reuters, Agence France-Presse and USA Today will discuss themes around the midterms and online misinformation. Reporters from the Los Angeles Times and Miami Herald will elaborate on how misinformation affects Hispanic communities.
Joan Donavan, research director of the Shorenstein Center on Media, Politics and Public Policy at Harvard University, will discuss the new book "Meme Wars," which explores how far-right conspiracies went from online to real life. Donovan will be joined by co-authors Emily Dreyfuss and Brian Friedberg.
From the online world, the event will feature Peter McIndoe from the Birds Aren't Real movement and Drew Comments, aka Andrew Bullock, whose catchy videos debunking COVID-19 vaccine myths have gone viral.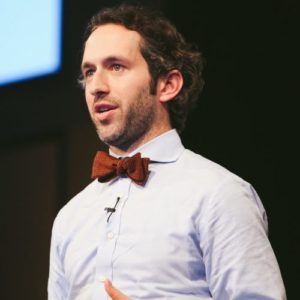 CSSLab affiliate David Rothschild will discuss the Lab's PennMAP research and the role of cable news in the information ecosystem. His talk, "Cable news confusion with David Broockman and David Rothschild," streams at 1:30PM on Tuesday, September 27th.
The online festival is for everyone interested in fact-based expression, civic engagement and the role of facts in a free society. Proceeds from "United Facts of America: A festival of fact-checking" support the nonprofit work of Poynter's PolitiFact, one of the nation's largest independent newsrooms fighting online misinformation and reporting facts to help citizens to make more informed decisions. Funds raised will bolster the organization's dedication to defend democracy, seek the truth and elevate fact-based expression for those who create and consume accountability journalism.
About The Poynter Institute
The Poynter Institute for Media Studies is a global leader in journalism education and a strategy center that stands for uncompromising excellence in journalism, media, and 21st-century public discourse. Poynter faculty teach seminars and workshops at the Institute in St. Petersburg, Florida, and at newsrooms, conferences, and organizations around the world. Its e-learning platform offers the world's largest online journalism curriculum, with hundreds of interactive courses and tens of thousands of registered international users. The Institute's website produces 24-hour coverage about media, ethics, technology, and the business of news. Poynter is the home of the Craig Newmark Center for Ethics and Leadership, the Pulitzer Prize-winning PolitiFact, the International Fact-Checking Network and MediaWise, a digital information literacy project for young people, first-time voters, and senior citizens. The world's top journalists and media innovators rely on Poynter to learn and teach new generations of reporters, storytellers, media inventors, designers, visual journalists, documentarians, and broadcasters. This work builds public awareness about journalism, media, the U.S. First Amendment, and discourse that serves democracy and the public good. Learn more at poynter.org.