The CSSLab's research assistants and Ph.D. students play a vital role in advancing the Lab's diverse research projects. As the Spring 2022 semester comes to a close, we would like to highlight and celebrate some of our students' recent accomplishments, various pathways to the CSSLab, and exciting summer projects.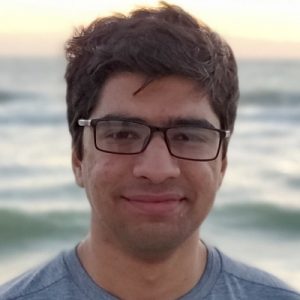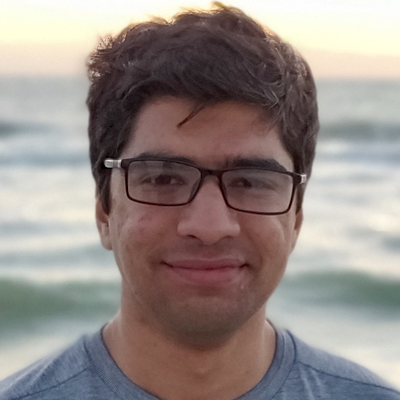 Samar Haider, Ph.D. in Computer and Information Science
Samar Haider is a rising third-year Ph.D. student in Computer and Information Science. Before coming to Penn, Samar was a Fulbright Scholar at the University of Southern California, where he earned a master's degree in computer science. Prior to that, he received his bachelor's degree—also in computer science—from the University of Engineering and Technology, Lahore, Pakistan.
When it came time for him to decide between Ph.D. programs, Samar was drawn to the CSSLab as an environment where he could pursue truly interdisciplinary CSS research with real-world impact. Now an integral part of the Lab, Samar works primarily on the Penn Media Accountability Project (PennMAP), which studies misinformation in the mainstream media at scale and across different modalities.
Samar's work currently focuses on online news. In collaboration with core members of the PennMAP team, he is working to map the U.S. newspaper landscape, measure the amount of diversity in online news, and examine how such uniqueness is impacted by media consolidation. This involves acquiring, cleaning, organizing, and combining data from the CSSLab's data partners, using it to perform experiments and analysis, and communicating key findings.
Outside of the Lab, Samar was selected to attend the 8th Heidelberg Laureate Forum—a networking conference where 200 carefully selected young researchers in mathematics and computer science spend a week interacting with the laureates of the disciplines—in September 2021. This summer, he plans to participate in the Summer Institute in Computational Social Science (SICSS) in Edinburgh.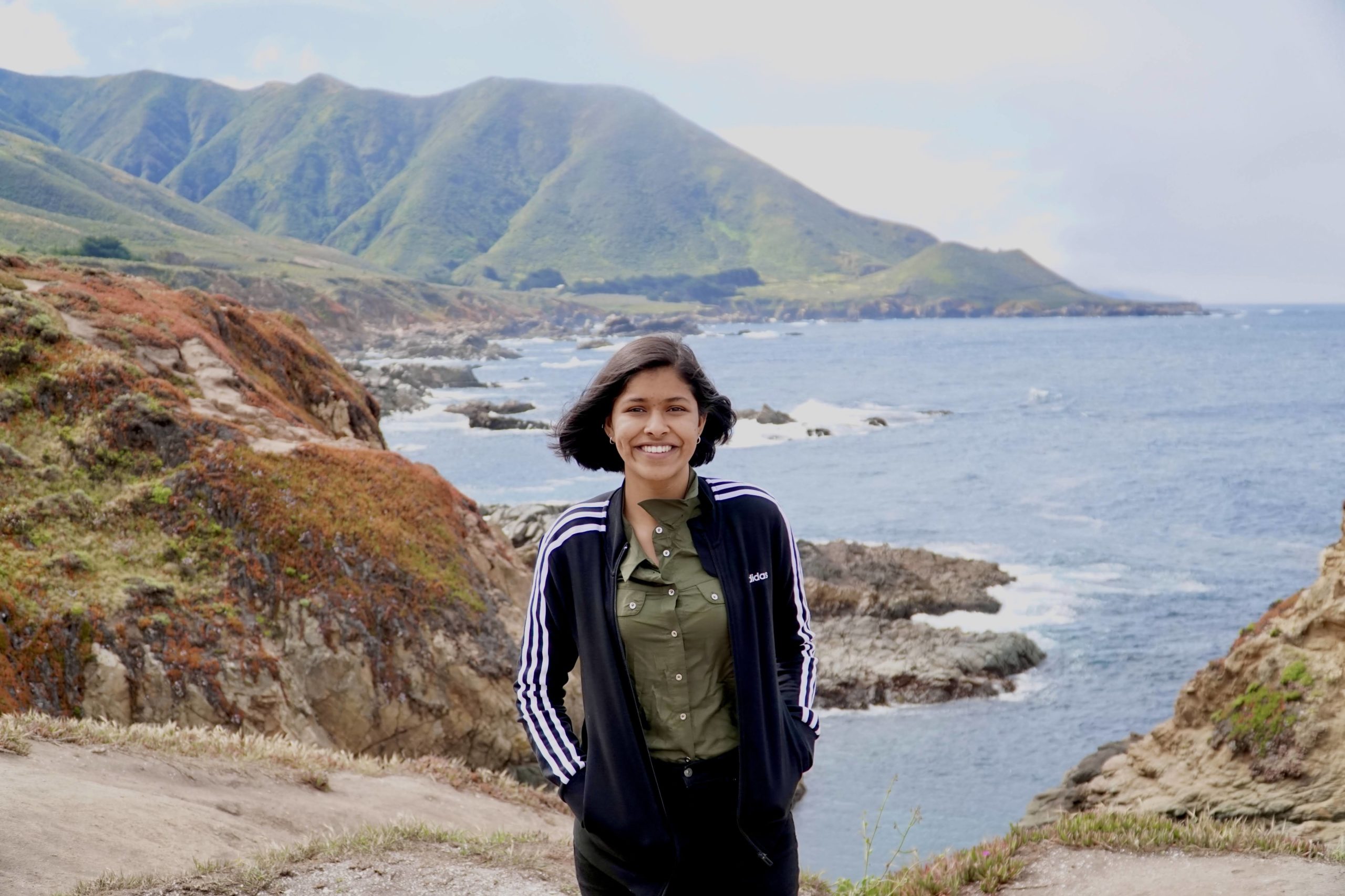 Bhairavi Muralidharan, M.S.E. in Data Science
Bhairavi Muralidharan is a rising second-year student in the Master of Science in Engineering (MSE) in Data Science program. She completed her bachelor's degree in Computer Science, Mathematics, and Statistics from Christ University, Bangalore, India. Afterwards, she worked as an Associate Data Scientist at the decision-making software platform iQGateway, where she helped to build a next-generation Automated Machine Learning platform.
Bhairavi is passionate about data, ethics, policy, and social Impact, which drove her to search for a space where she could pursue computational social science research. The CSSLab's aim of using computational methods to generate novel, replicable insights into societally relevant problems closely aligned with her goals, a match that she notes was instrumental in inspiring her to join.
At the CSSLab, Bhairavi works closely with Associate Research Scientist Homa Hosseinmardi on the Penn Media Accountability Project (PennMAP). She is primarily involved with PennMAP's research on Candidate Coverage, where she built a classifier that can predict whether an article contains a political candidate as its main focus.
This summer, Bhairavi will be working as a Data Science Intern for MongoDB, an application data platform used across research and industry, at the company's New York City headquarters. She is excited to use the skills she has developed at the CSSLab to conceptualize machine learning models to anticipate customer behavior, formulate predictive models that improve the MongoDB query language, and broadly contribute to a data-driven product.
Brooke Bernstein, M.S. in Social Policy & Data Analytics
Brooke Bernstein is a graduate student RA set to obtain her M.S. in Social Policy and Data Analytics in December 2022. Originally from Ponte Vedra Beach, Florida, she graduated from the University of Florida with a B.A. in Business Administration specializing in Statistics and a minor in Entrepreneurship. One of Brooke's main research interests (which she is considering studying more deeply through a Ph.D.) is misinformation. She notes that the CSSLab—and the Penn Media Accountability Project (PennMAP) in particular—were the perfect match for her interests, and provided her with a valuable opportunity to gain more experience in the field.
At the Lab, she has been primarily involved on two fronts. In the first, she closely collaborated with Senior Research Coordinator Tuti Gomoka and undergraduate RA Vivian Dinh to evaluate the quality of a subset of PeakMetrics data and the potential usefulness of the data provider's much larger corpus. In the second project, she worked with Associate Research Scientist Homa Hosseinmardi and undergraduate RA Josh Ludan to code a subset of YouTube video transcripts, which helped to develop a gold standard for video labeling and categorization.
In addition to working on PennMAP, Brooke serves as an RA to the Associate Dean of International Affairs at Penn Law, where she has developed and analyzed an informal survey on AI bias for a report presented to Microsoft general counsel. Separate from this work, she has also completed an article to be published in print and online in the Harvard Kennedy School (HKS) Review Journal in the coming months.
This summer, Brooke will serve as a Civic Innovation Corps Fellow with Coding it Forward, a nonprofit by and for early-career technologists creating new opportunities and pathways into public interest technology. Through this fellowship, she has also secured a position as a Data Analyst for the City of Long Beach. Finally, she will continue her work as an RA to Penn Law's Associate Dean of International Affairs, where she will lead the data analysis of a special report for the American Bar Association's Commission on Women in the Profession.
Daniel Xue, B.S.E. in Networked & Social Systems Engineering
Daniel Xue is a freshman studying Networked and Social Systems Engineering. He was drawn to computational social science research because of his desire to combine his computer science knowledge with his interest in the social sciences.
As a part of the Lab's team designing High-Throughput Virtual Lab Experiments on Group Dynamics, Daniel has helped to implement tasks for subjects to complete as teams in a virtual setting. He is excited to see his work finally making its way to real people as the experiment deployment process gets started.
This summer, Daniel will be interning at the Naval Research Lab in Washington, D.C.
The Lab would also like to give a special shout-out to our newly graduated RAs:
Andrew Cullen, M.S. in Behavioral and Decision Sciences;
Keith Golden, M.S.E. in Data Science;
Kailun Li, M.E. in Computer Science;
Sarika Subramaniam, M.S. in Behavioral and Decision Sciences; and
Yue (Flora) Chen, B.A. in Biochemistry and Computer Science (now submatriculating with an M.E. in Data Science).
EMMA ARSEKIN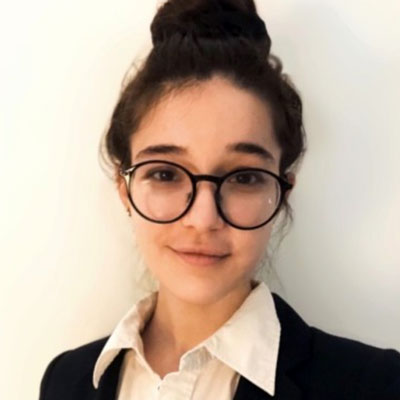 —
Communications Specialist